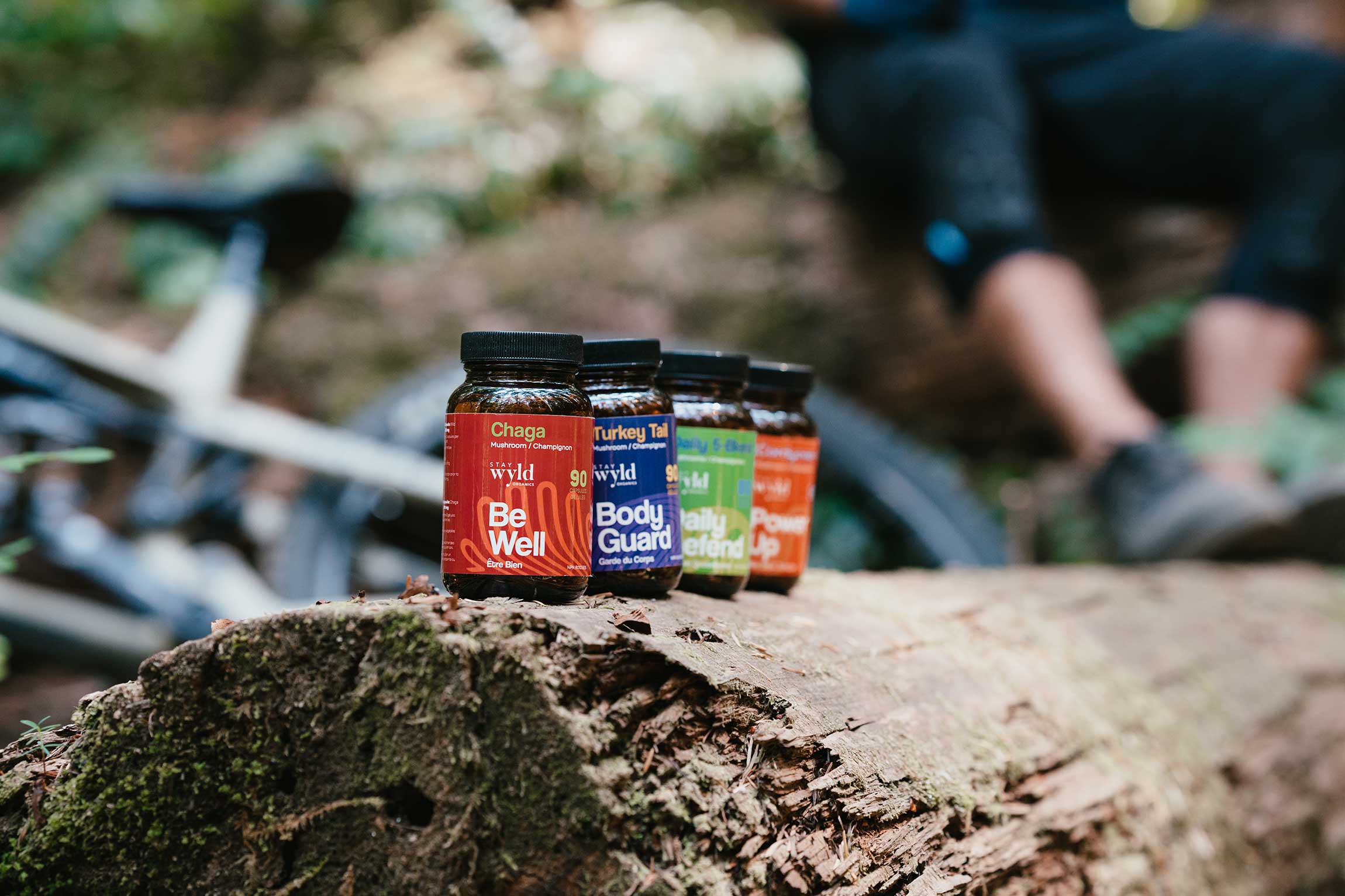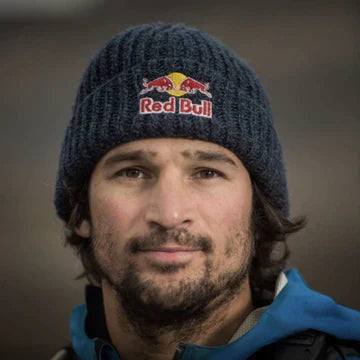 Darren Berrecloth
Darren Berrecloth is an island boy, hailing from Parksville, on Vancouver Island, BC. It's hard for us to wrap our heads around the fact that he is a pioneer of freeride mountain biking, because the guy still absolutely rips.
He builds courses, puts on events, is a Dad, shreds on a snowbike, and starts everyday with a mushroom latte (more on that later...).
Like any professional athlete wanting staying power, Darren recognized that a time comes when you have to pay attention to your body and get curious about your health.
Stay Wyld mushrooms are a part of his everyday routine, and it seems to be working out ok...
Photo by the talent and one of our hometown heroes @blakejorgensone this text to describe products, share details on availability and style, or as a space to display recent reviews or FAQs.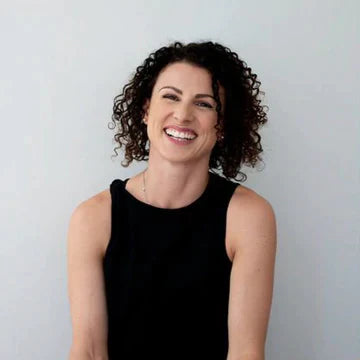 Dr Dom Vallée, Dr TCM, R.Ac
Another Olympian in our Wyld Trybe, Dom Vallee represented Canada in Italy in not one, but two disciplines (halfpipe & snowboard-cross).
She's a transplant from Mont-Tremblant, Quebec (Canada), but has called British Columbia's Sea to Sky corridor home for the past two decades. As a doctor of Traditional Chinese Medicine and a registered acupuncturist, Dom has helped hundreds of patients find a healthy balanced life. And she still finds lots of time for snowboarding.
Dr. Dom is a fan of mushrooms and has lots of good things to say about medicinal mushrooms; especially the Stay Wyld Organics ones.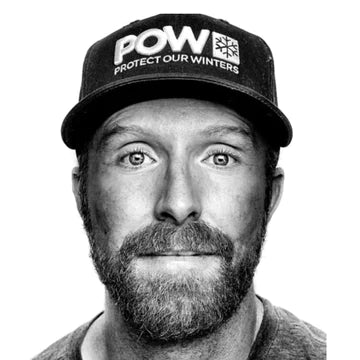 Ian McIntosh
Ian McIntosh / @ianmcintosh is more than just a big mountain skier. He's an advocate for sustainable, healthy eating. And he's a father of two.
We chose him as a member of our #WyldTrybe because his radness goes far beyond the massive peaks he skis.
As an ambassador for Protect Our Winters Canada // @protectourwinterscanada , Ian fights for a brighter future. He's super well informed and understands the complexity of our climate crisis, which gives his words the weight of authority.
When he speaks, people listen. His booming voice carries words of wisdom. And, as we discovered last week, he's a really damn good cook (more on that later).
Fueled by Chaga coffee, Pink Oyster mushrooms and a few of our other supplements, "Big Mac" never stops moving, even after a couple serious injuries threatened to keep him off his skis forever.
The guy still charges.
In the mountains, in the kitchen, and life in general.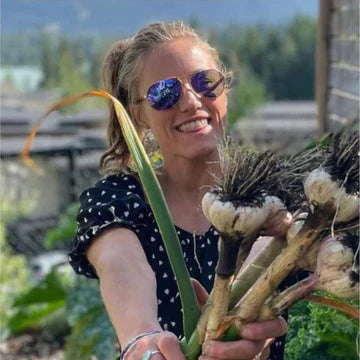 Julia Murray
She's been with us since the beginning, a beacon of light, energy, and unwavering positivity. ☀️
She's like sunshine walking amongst us.
Julia is a born-and-raised Whistler kid, with Olympic skiers for parents and one of the greatest natural playgrounds in the world right outside her door.
On her own olympic quest as a ski-cross athlete, Julia became increasingly interested in her health and well being. So she became a nutritionist, a vegan, started a cereal company, and grew into a supportive voice for many people starting out on their own health journeys.
Literally hooked on plants and the benefits of a plant-based lifestyle, Julia gets after it everyday, skiing, biking, paddling, and constantly seeking adventure. No one has more fun, or is more fun to have fun with.
Follow our plant-based Wyld Trybe Olympian Julia Murray on @hookedonplants and get hooked on her recipes and positivity. Trust us, she's the bee's knees.
Other places you can connect with Julia are on @juliamurrayski @8020plants @nomeatathlete_official and @lovecomplement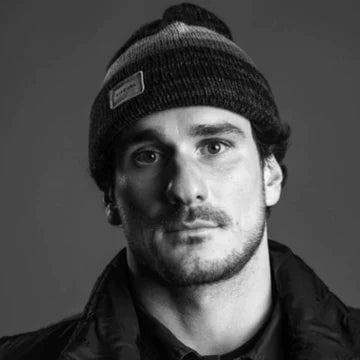 Chris Rasman
Over the course of his career, Chris Rasman //@chrisrasman has established himself as one of the best snowboarders to ever stand sideways on this planet of ours.
He works hard. He's humble. He goes bigger than everyone. And he radiates positivity.
We're proud to say that he's been with Stay Wyld since we started the company. And it's rad to see the way that he works our supplements into his overall approach.
Watching him take the win at the Baldface Valhalla stop of the Natural Selection snowboard contest was one of the highlights of our winter season. And we were like proud parents when he shipped off to Alaska to compete in the Tordrillo stop of the contest.
Whenever we see him charging down lines, we're stoked to know that our Stay Wyld Organics mushrooms are coursing through his veins.r FAQs.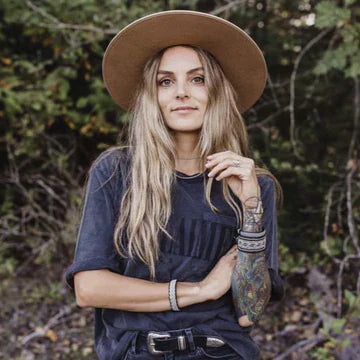 Anna Lengstrand
Anna Lengstrand is a Pemberton renaissance woman.
Born and raised in Sweden, Canada is her adopted home.
She's an artist, a nutritionist, an equestrian, a photographer, a model and a card-carrying member of the WYLD TRYBE.
Every morning she feeds the horses, walks the dog, feeds her cats and then curls up with a book and a mushroom coffee on her deck.
What's in her coffee ?
1tsp Chaga powder + 1tsp Lion's Mane powder, with some oat milk and MCT oil.
What a way to bring on the day in our hometown of Pemberton, BC. 🍄☕️🍄//