Turkey Tail Mushroom Capsules
Discover the Power of Turkey Tail with Our Capsules
Stay protected and keep your body's immune system strong with our turkey tail mushroom supplement. Made with organic, vegan, non-GMO, and gluten-free ingredients, this supplement packs a punch with 500 mg of Turkey Tail per capsule.
Microbiome & Immune Support:
Supports a healthy immune system

Natural defense against intruders and irregularities

Easy-to-take capsule form
Don't settle for a weak immune system. Trust in the power of our turkey tail capsules to give your body the support it needs. Say goodbye to harsh chemicals and hello to all-natural protection.
Upgrade your health routine and try our all natural turkey tail mushroom capsules!
Ingredients of our Turkey Tail mushroom capsules:
Organic Turkey Tail Mushroom (Trametes Versicolor)
All Our Mushroom Products are: 
Vegan

Non-GMO

Gluten-Free
Read more about our turkey tail capsules! Ingredients are listed below, and you can learn more about the Turkey Tail Mushroom here!
*These statements have not been evaluated by the Food and Drug Administration. This product is not intended to diagnose, treat, cure or prevent any disease.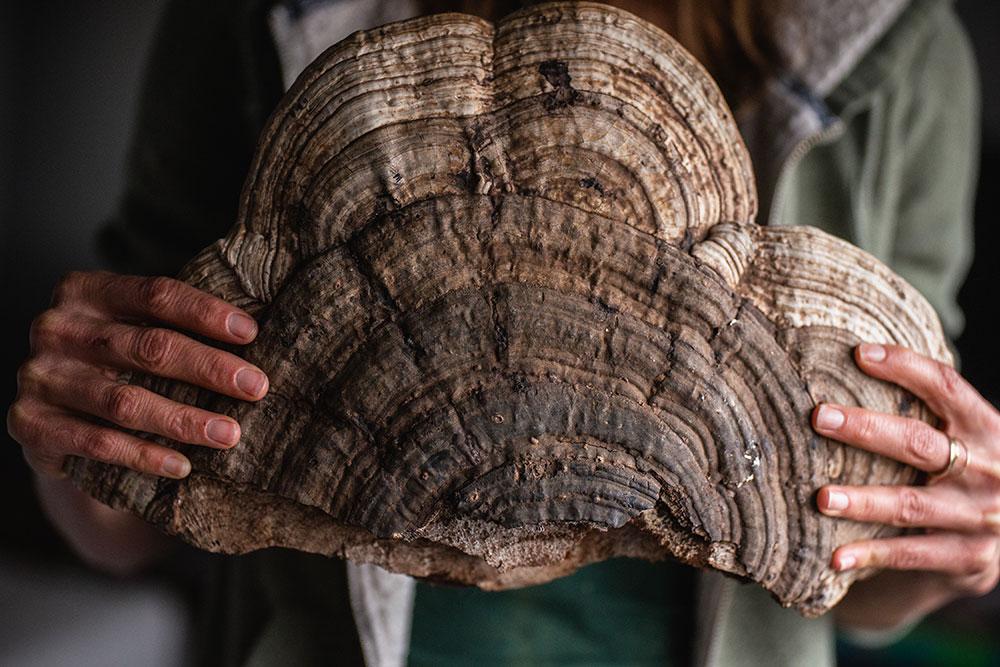 More About
Turkey Tail Mushroom Capsules
Frequently Asked Questions
Good source of mushrooms
I'm very pleased with the quality and price of this product. And the company seems ethical and sustainable and even offers a co-ownership opportunity.
Literally life changing!
I had heard about some of the benefits of turkey tail and decided to give them a try.
It is a somewhat taboo subject to share, but I had read research that suggests that turkey tail mushrooms can kill the herpes virus that causes cold sores. I was getting cold sores every other month, and since taking them I have never had one.
This is purely anecdotal, but it seems to be working for me.
There is also a handful of other great benefits; improved immunity and overall increase in energy.
Try them for a few months, you won't be disappointed
My daily coffee companion
When I learnt that Turkey Tail inhibits the growth of cancer cells, in particular Breast Cancer, I decided it would be a smart decision to include this mushroom in my daily routine. Prevention and all the bonus antioxidants. My Favourite!
Turkey Tail
Ever since I started taking Turkey Tail Mushroom capsules , I've seen a big improvement in my health . I have been waking up super energized but calm at the same time . My stomach feels so much better as well . It sounds too good to be true but you just have to try them and see for yourself . Love love love :mushroom: