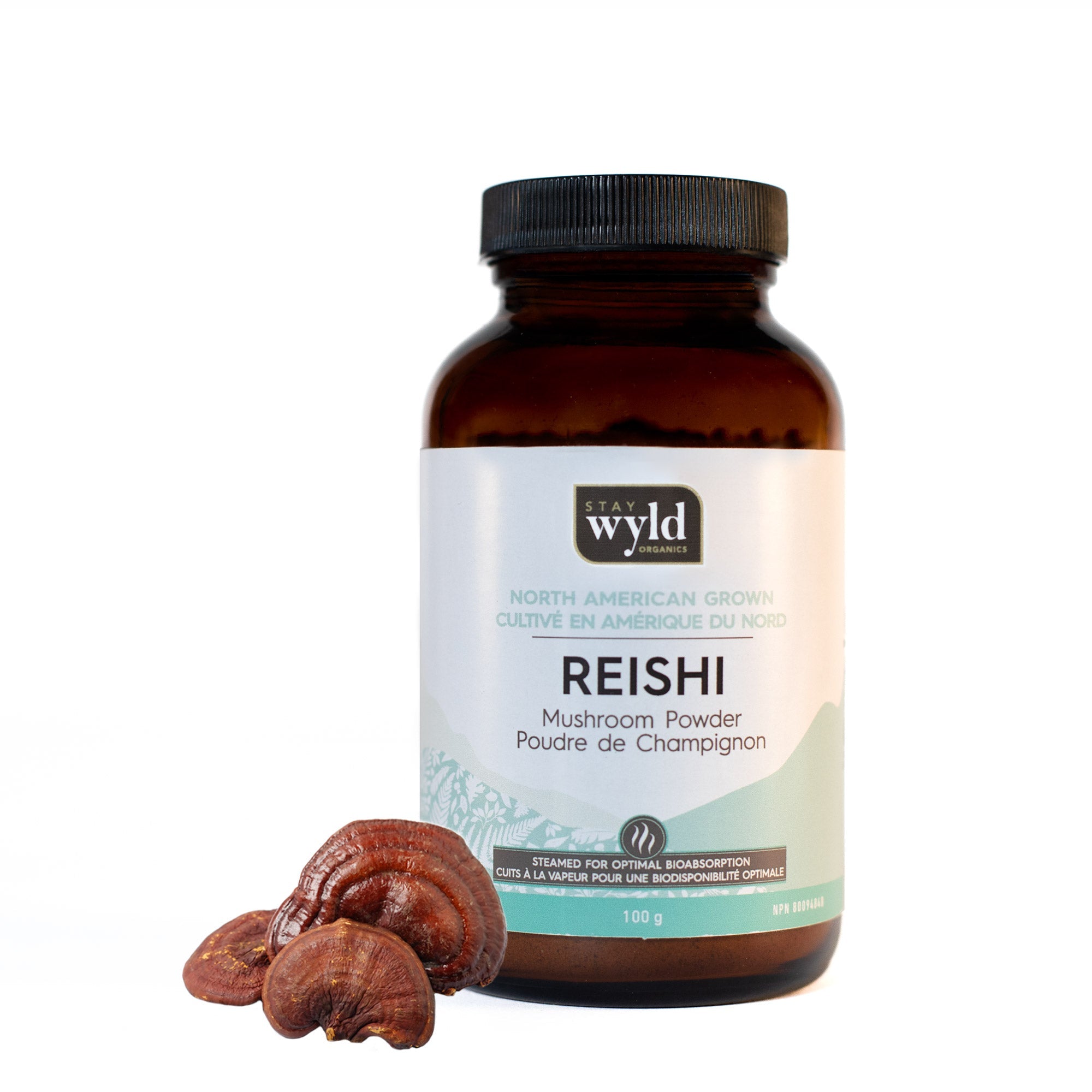 Experience the power of ancient wisdom with our Reishi Mushroom Powder! This adaptogenic superfood has been revered as "The Mushroom of Immortality" for millennia and has been used to improve spiritual clarity and meditation.
Key Reishi Mushroom Benefits:
Balances energy levels

Improves sleep quality

Boosts immunity

Mitigates occasional stress

Vegan, Non-GMO, and Gluten-Free
How to Use: Simply add 1-2 teaspoons (2800mg) of Reishi Mushroom Powder to your coffee, smoothie, or recipe for a daily dose of health and wellness.
Bring balance to your body and mind with the exceptional benefits of Reishi. Whether you're seeking a boost in energy, better sleep, or a stronger immune system, this adaptogenic superfood has got you covered. Don't wait, add Reishi Mushroom Powder to your routine today and feel the difference!
Order now and embrace the power of ancient wisdom for a healthier, happier you!
Reishi Mushroom Powder Ingredients:
Organic Reishi Mushrooms (Ganoderma lucidum)
Read more about our Reishi Mushroom Powder below and
learn more about Reishi Mushrooms here
!
*These statements have not been evaluated by the Food and Drug Administration. This product is not intended to diagnose, treat, cure or prevent any disease.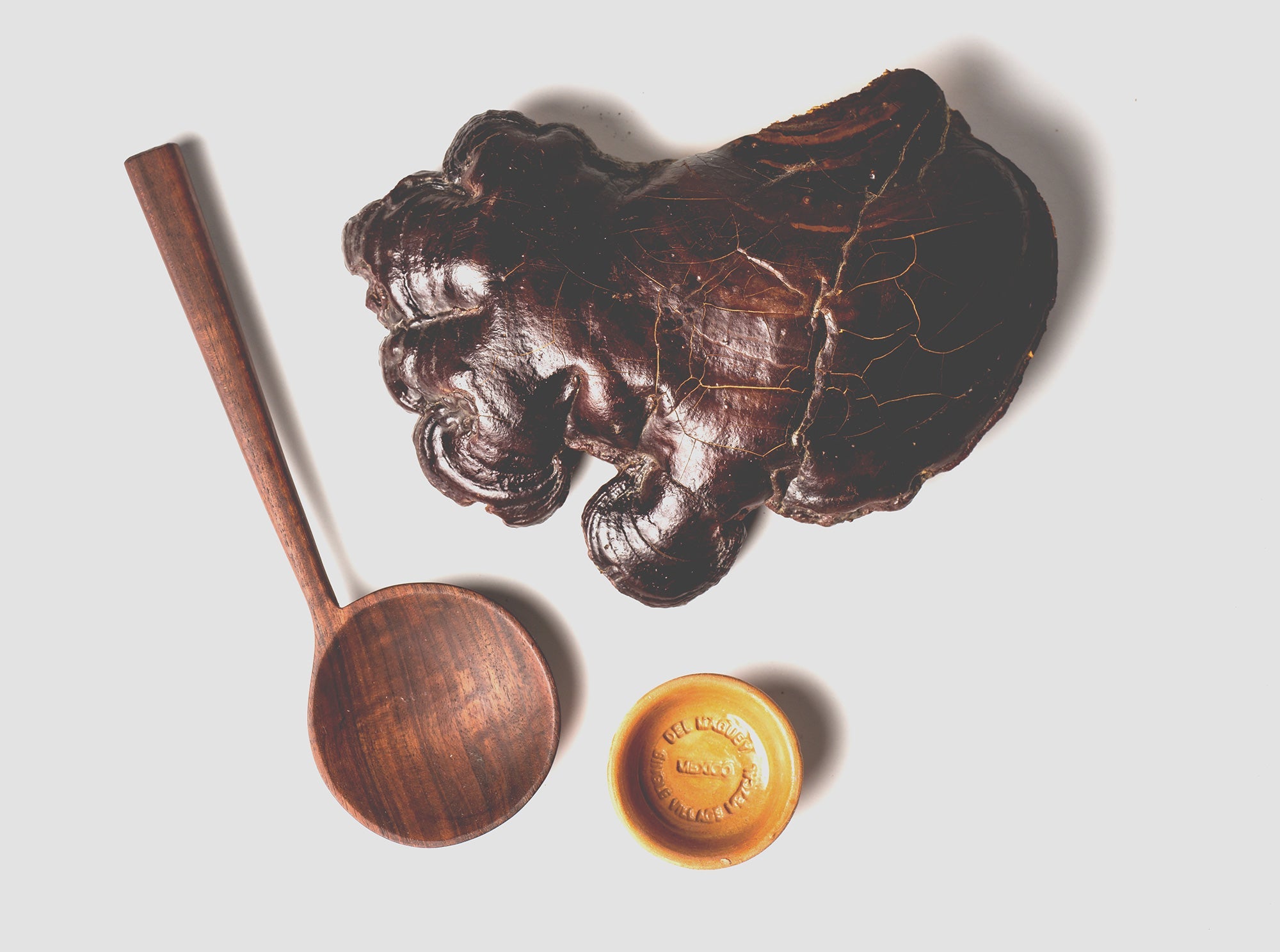 More About
Reishi Mushroom Powder
Frequently Asked Questions
No they will not. None of our functional mushroom products contain psychoactive compounds.
Our mushrooms are certified organic by Pro-Cert. We follow the strictest organic guidelines in the world.
Stay Wyld's commitment to provide you with the healthiest and highest quality mushroom products available starts at our state of the art mushroom grow facility in BC, Canada. Canadian food products adhere to high standards and levels of control. We are able to control the entire process here to ensure the highest quality mushroom products for you. Just like you, we want to know where our food and supplements actually come from.
The shelf life of Stay Wyld mushroom powder products is four years from initial processing. Our Grow Your Own Kits have a shelf life of 6-8 months if stored in a refrigerator.
Better sleep
Started taking this to help me sleep better as nothing else seemed to work. So far I feel like I am better rested and sleep sounder through the night
Better mood
I have been taking reishi capsules every evening since I first got them, and I see the difference it makes for me during the day. I am in better mood and feel much less stressed. Love them
Instantly Calming
So I actually got 4 of the powders, chaga, cordyceps, lions mane, and reishi. I have the chaga and cordyceps in the morning with my tea and the lions and reishi in the afternoon with a tea. About 1/2-1 teaspoon of each. This is a good combo cause chaga and reishi are both a bit chunky so they don't end up together. I definitely have had heaps better focus day-to-day and better sleeps, I've been waking up earlier feeling rested. And my family came home from a vacation with covid which I haven't had any symptoms for. I can't tell you which is doing what since I've got them all on the go but I'm impressed with the fungus so far!
Before Bed
Take these capsules before bed to relax/calm. Highly recommend! Great company/fast delivery! I'm impressed.
Chill
I have a high pressure, and extremely fast pace job, and to top it off was dealing with a lot of stress and anxiety so sleeping finding that calm, and stress relief was most important. Getting a good night sleep was essential. Stay Wyld Organic Reishi, and am happy to say it works very well. I have recommended to friends with anxiety, and they also love it.