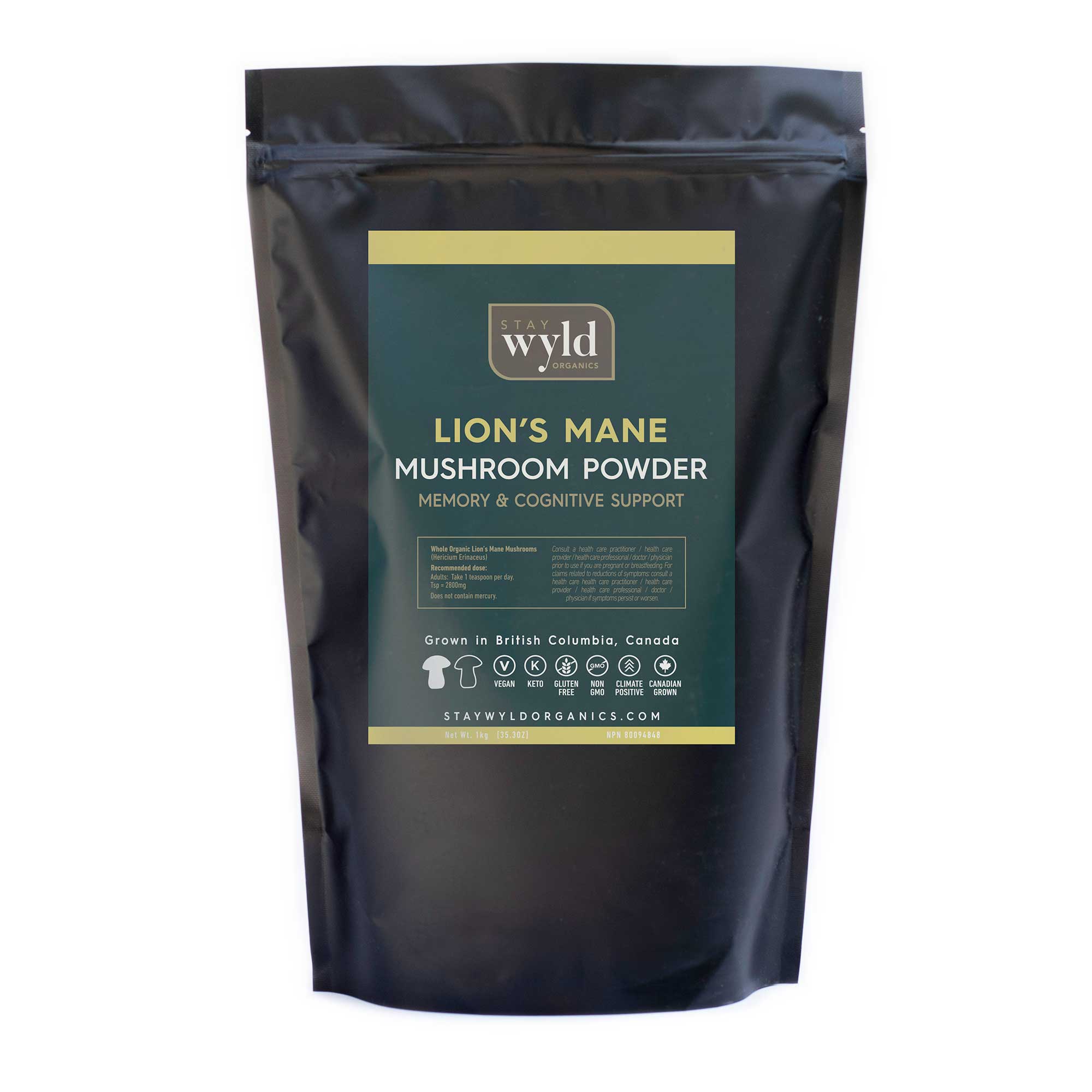 Lion's Mane Mushroom Powder Bulk (1kg)
Looking to boost your brainpower with a natural nootropic? Look no further than our bulk Lion's Mane mushroom powder! Resembling a majestic white lion's mane, this potent powder packs a punch of cognitive benefits.
Research has shown that Lion's Mane is an excellent natural nootropic, helping you to improve your focus, memory, mood, motivation, and creativity. But the benefits don't stop there. Lion's Mane also stimulates nerve growth factor (NGF), which is crucial in the fight against age-associated cognitive decline. By taking Lion's Mane mushroom powder, you're not just optimizing for today, but also for your future.
Our bulk Lion's Mane mushroom powder is organic, vegan, non-GMO, and gluten-free, so you can feel good about what you're putting in your body. With reported benefits ranging from brain support to support for your "second brain" (your gut), Lion's Mane mushroom powder helps you stay sharp and focused so you can tackle whatever life throws your way.
Benefits of bulk Lion's Mane mushroom powder:
Supports cognitive function

Improves focus and memory

Boosts mood and motivation

Stimulates nerve growth factor

Supports your "second brain" (your gut)
If you're looking for a natural way to stay sharp and focused, try our bulk Lion's Mane mushroom powder today. Stay Wyld and take control of your cognitive health!
Lion's Mane Supplement Ingredients:
Organic Lion's Mane (Hericium Erinaceus)
Read more about our Lion's Mane capsule ingredients below and
learn more about the Lion's Mane Mushroom here!
*These statements have not been evaluated by the Food and Drug Administration. This product is not intended to diagnose, treat, cure or prevent any disease.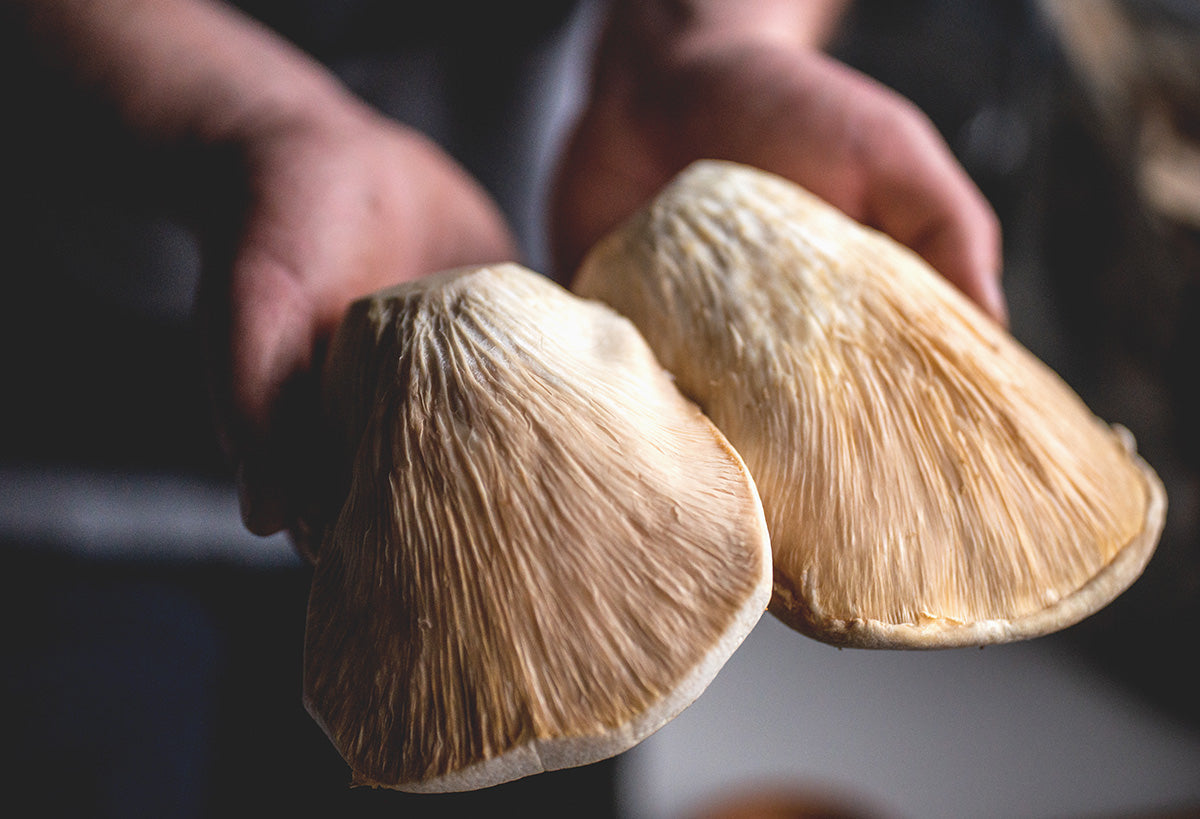 More About
Lion's Mane Mushroom Powder Bulk (1kg)
Frequently Asked Questions
No they will not. None of our functional mushroom products contain psychoactive compounds.
Our mushrooms are certified organic by Pro-Cert. We follow the strictest organic guidelines in the world.
Stay Wyld's commitment to provide you with the healthiest and highest quality mushroom products available starts at our state of the art mushroom grow facility in BC, Canada. Canadian food products adhere to high standards and levels of control. We are able to control the entire process here to ensure the highest quality mushroom products for you. Just like you, we want to know where our food and supplements actually come from.
The shelf life of Stay Wyld mushroom powder products is four years from initial processing. Our Grow Your Own Kits have a shelf life of 6-8 months if stored in a refrigerator.
The Great Product ever!
Thank you the Stay Wyld company for the great opportunity to get a local product such as Lion's Mane Mushrooms here in Vancouver. I believe it is necessary to use everyone after 50th. I feel more concentrated, efficient, and seems like I got a second wind. Goodbye bad mood and headache !
My husband and I take the maximum dose 5 capsules every morning before our breakfast. I'm really happy that we have this wonderful farm nearby. I'm jubilant!
Immediate effect on concussion
It's early days yet, but I'm already seeing an immediate impact of lion's mane on my concussion. I am noticing less brain fog and higher energy within the first week. Really excited to keep taking these and see where it goes!
So far it's helping
Bought these for my Dad who's 75 and having very early signs of dementia. He's been taking these for a few weeks now and so far it seems to be helping. He's less "foggy" and says he feels clearer.
Game changer
I have a bit of ADHD and lions mane is giving me that boost that I can focus more on tasks that need to get done as opposed to being a bit of a scatter brain.
Great product..I've noticed the difference
I got this product to help me with my energy and clarity and overall mood. I've taken them consistently for 2.5 weeks and i really can notice a difference in my mood, energy and I have less brain fog. I look forward to seeing how it continues to help!