Lion's Mane Mushroom Gummies
Experience the Power of Lion's Mane Mushroom Gummies for Optimal Performance and Brain Support!
Our unique functional mushroom gummies have been carefully crafted to provide you with a delicious and healthy way to optimize your daily performance and support your brain function. Unlike other gummies on the market, our gummies are free of refined sugars and are loaded with organic Lion's Mane, Brahmi Bacopa, and Ashwagandha.
Our 100% organic Lion's Mane Mushroom extract is combined with Ashwagandha and Brahmi Bacopa to deliver a powerful blend of nutrients that will help you stay focused, energized, and mentally sharp throughout the day. With 250 mg of Lion's Mane Mushroom extract in every serving, our gummies are an easy and effective way to support your brain function and improve your overall performance.
In addition, our gummies are vegan, non-GMO, and gluten-free, making them an ideal choice for anyone looking for a healthy and sustainable way to boost their cognitive function and performance. Our gummies come in a delicious cola flavor and each jar contains 30 servings, so you can enjoy the benefits of organic Lion's Mane Mushroom gummies all month long.
Our gummies are made in Canada using only the highest quality ingredients and are free from any artificial colors, flavors, or preservatives.
Don't wait any longer to experience the power of Lion's Mane Mushroom gummies for optimal performance and brain support. Order yours today and take the first step towards a healthier, happier, and more productive life!
*These statements have not been evaluated by the Food and Drug Administration. This product is not intended to diagnose, treat, cure or prevent any disease.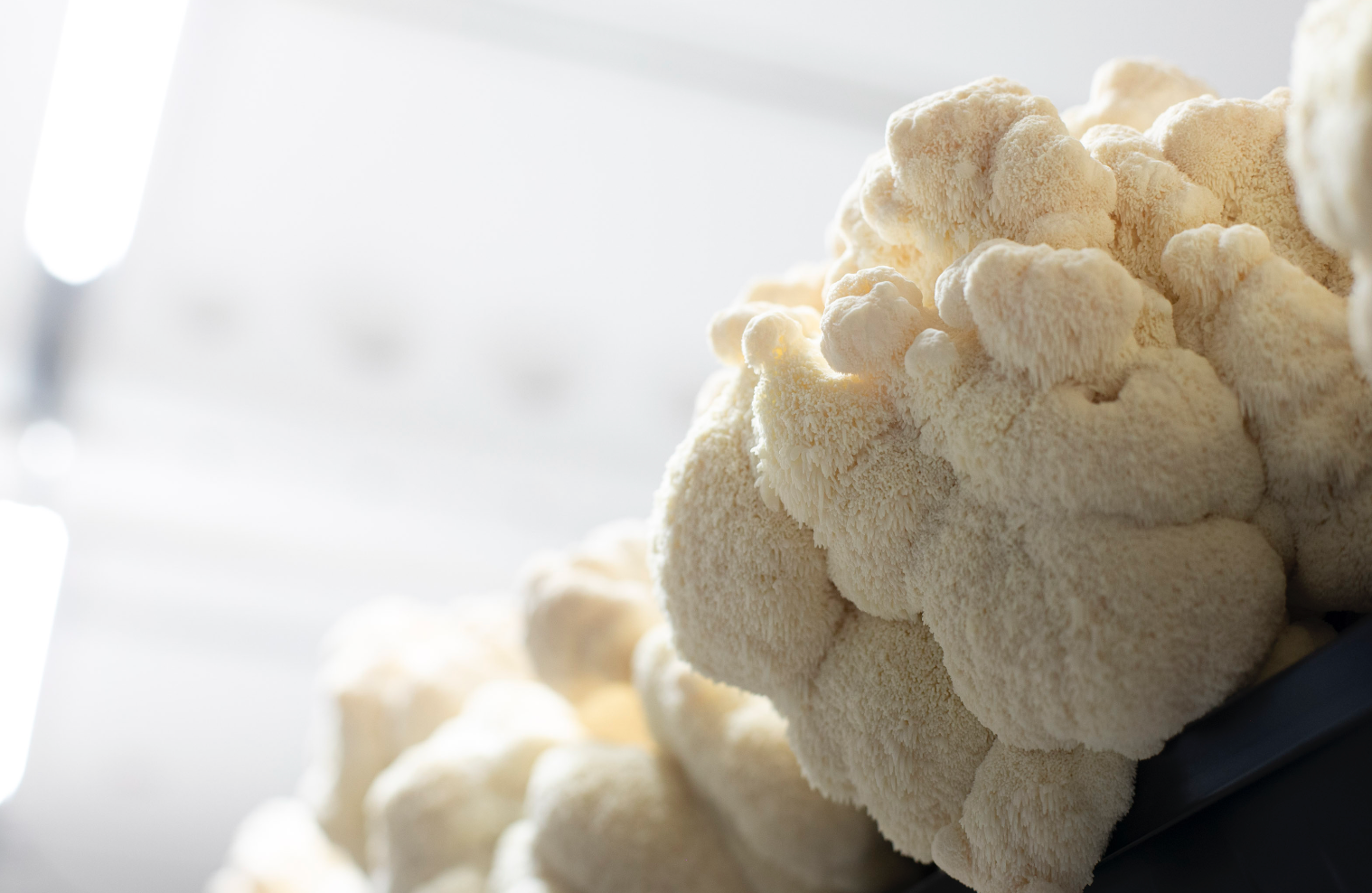 More About
Lion's Mane Mushroom Gummies
Frequently Asked Questions
Excellent product
I have struggled for years with inflammation issues throughout my body. Poor gut health, poor sleep health, poor mental health. After 2 weeks of the lions mane and reishi, I am waking feeling rested and energized. My mood has improved and I am generally feeling happier in body and mind than I have in a long time. Your products work. Thank you!!
Great product, not crazy about taste
Great product that does as described but the flavor definitely has room for improvement
Every morning
I feel that my day starts much better with a lions mane gummy
Taste too bad to chew
I was really hoping these wouldn't taste so yucky but they do so so can't even eat them
I love them!
Taste great and the fog is finally leaving my head