Lion's Mane Mushroom Capsules
Unleash the power of nature with our Lion's Mane Mushroom Capsules! This natural nootropic packs king-sized benefits for your mind and body.
Don't let a cluttered mind hold you back. Find focus and clarity with the natural benefits of Lion's Mane. This powerful mushroom supports both your brain and gut health, helping you stay sharp and in control.
Order now and experience the difference between all-natural nootropics!
Read more about our Lion's Mane capsule ingredients below and learn more about the Lion's Mane Mushroom here!
*These statements have not been evaluated by the Food and Drug Administration. This product is not intended to diagnose, treat, cure or prevent any disease.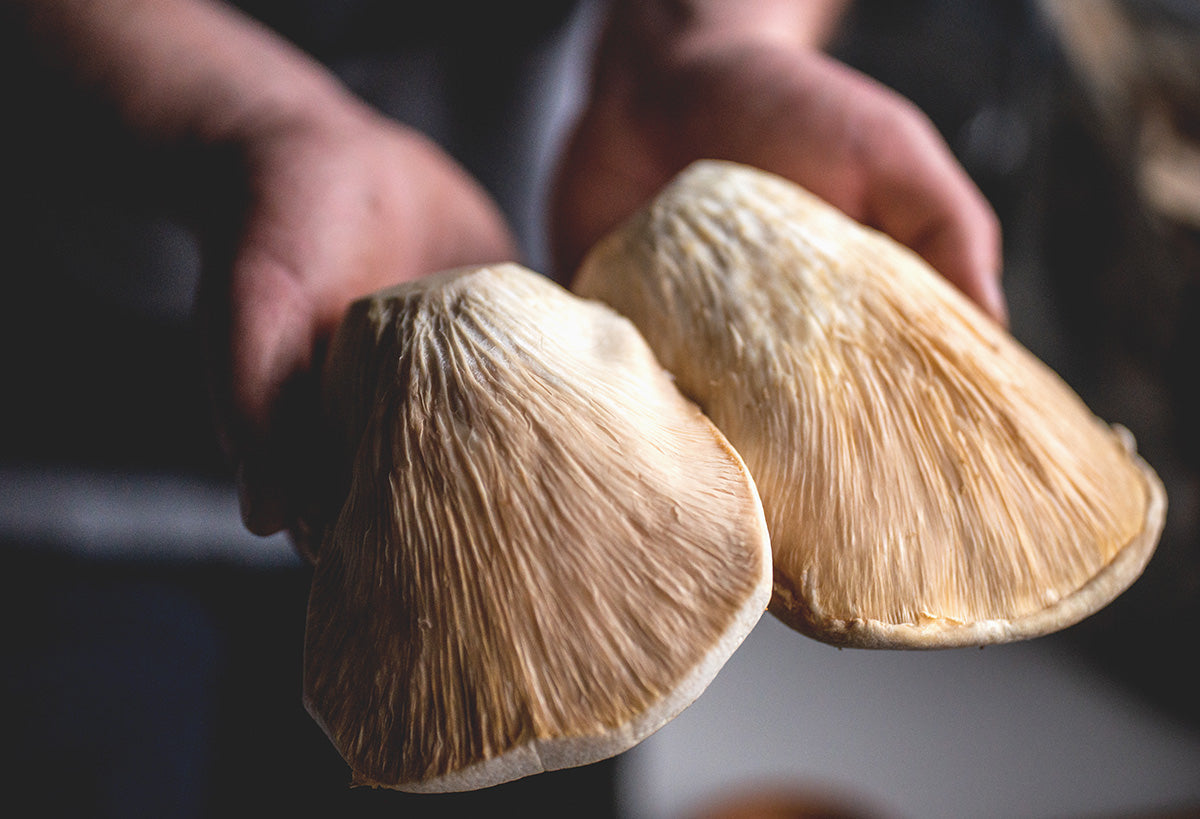 More About
Lion's Mane Mushroom Capsules
Frequently Asked Questions
The Great Product ever!
Thank you the Stay Wyld company for the great opportunity to get a local product such as Lion's Mane Mushrooms here in Vancouver. I believe it is necessary to use everyone after 50th. I feel more concentrated, efficient, and seems like I got a second wind. Goodbye bad mood and headache !
My husband and I take the maximum dose 5 capsules every morning before our breakfast. I'm really happy that we have this wonderful farm nearby. I'm jubilant!
Immediate effect on concussion
It's early days yet, but I'm already seeing an immediate impact of lion's mane on my concussion. I am noticing less brain fog and higher energy within the first week. Really excited to keep taking these and see where it goes!
So far it's helping
Bought these for my Dad who's 75 and having very early signs of dementia. He's been taking these for a few weeks now and so far it seems to be helping. He's less "foggy" and says he feels clearer.
Game changer
I have a bit of ADHD and lions mane is giving me that boost that I can focus more on tasks that need to get done as opposed to being a bit of a scatter brain.
Great product..I've noticed the difference
I got this product to help me with my energy and clarity and overall mood. I've taken them consistently for 2.5 weeks and i really can notice a difference in my mood, energy and I have less brain fog. I look forward to seeing how it continues to help!