Antioxidant & Wellness Boost
It's really no wonder Chaga has long been revered as the King of Mushrooms. These birch-dwelling Chaga mushroom supplements hold one of the highest antioxidant values of any food on the planet, making Chaga a true force against free radicals that works hard to protect you at the cellular level.
Many swear by its anti-aging properties, as well as its ability to reduce stress, lower cholesterol, and fight inflammation. For overall wellness, let our Chaga mushroom capsules help you Stay Wyld and healthy.
*These statements have not been evaluated by the Food and Drug Administration. This product is not intended to diagnose, treat, cure or prevent any disease.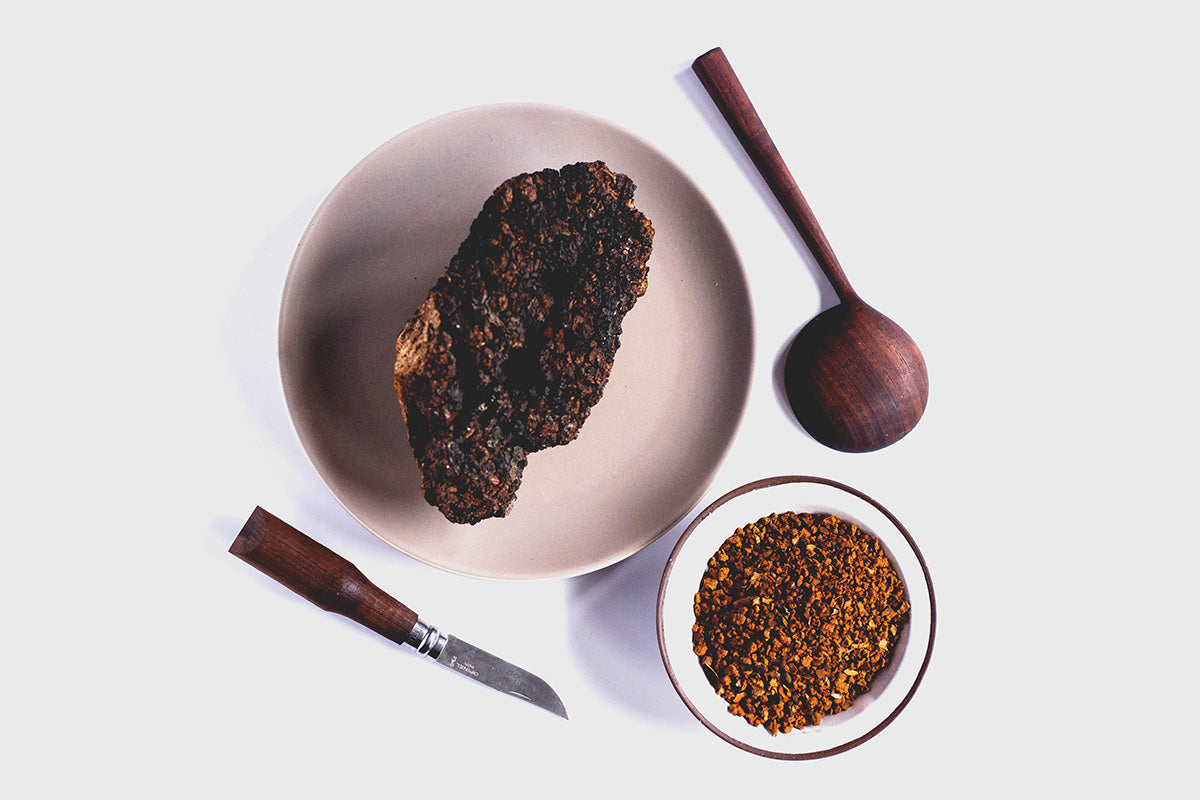 More About
Chaga Mushroom Capsules
Frequently Asked Questions
Daily health !
Add this powder to my smoothie daily and it's awesome.
Love my Chaga
These capsules are the best. I take a bottle everywhere I go. So many health benefits from Chaga, that's why they are part of my everyday routine.
I really notice how they have helped rid my body of inflammation.
Absolutely the best chaga mushroom
Absolutely the best chaga mushroom powder thus far! excellent packaging, dark glass jars. Perfect.
Love Chaga powder in my coffee every morning
Absolutely love this product and brand. Highly recommend.
Thanks Nic! We're flattered you're adding Stay Wyld Organics Medicinal Mushrooms to your daily routine!