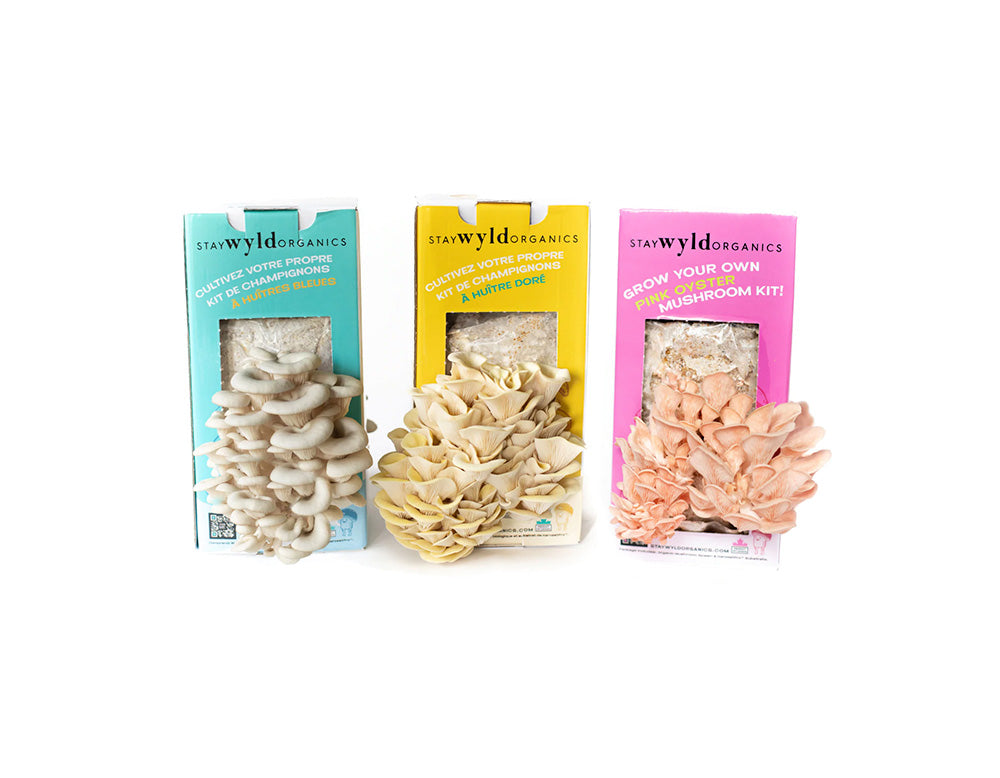 Just Add Water, It's Really That Easy!
Get your Own Mushroom Growing Kit
Growing organic mushrooms at home is both fun and rewarding. We've done the hard work so all you need to do is add water to grow your own organic mushrooms. We're so confident that you'll be a successful mushroom farmer that we guarantee that you will produce a minimum of 1 flush or we'll replace your kit.
All Stay Wyld Organics Grow Your Own Mushroom Kits come straight from our state-of-the-art facility in Pemberton, BC. 
Download Our Grow Kit FAQs
Growing Mushrooms at Home
Our mushroom kits come fully colonized and ready to fruit. We have five varieties to choose from: Blue Oyster Mushrooms, Golden Oyster Mushrooms, Pink Oyster Mushrooms, Lion's Mane Mushrooms, and Reishi Mushrooms.
Everything you need to grow your gourmet mushrooms comes with your kit, including our proprietary HarvestPro™ substrate fully colonized with mushroom spores, a spray bottle, and a detailed instruction book. Reishi mushroom kits come with a humidity tent too!