Chaga Immunity Boost Supplement Capsules
Revitalize your immune system with the King of Medicinal Mushrooms! Our 100% Fruiting Body Wild Harvested Canadian Chaga mushroom immune support supplement is bursting with antioxidants to protect you at the cellular level. Paired with Vitamin C, an essential antioxidant for the immune system's response against bacteria and viruses, this powerful combination can help jumpstart your body's natural defenses. 
Our vegan, non-GMO, gluten-free mushroom immune supplement is perfect for those seeking core daily immune support, seasonal wellness support, or an on-the-go immunity boost. 
The key benefits of our mushroom immune supplement include: 
Support for your daily immune health 

Powerful antioxidant protection 
Let our immune-boosting mushroom supplement will keep you Stay Wyld and healthy. Try our king of medicinal mushrooms today!
Ingredients:
Sustainably Harvested Organic Wild Canadian Chaga Fruiting Bodies (Inonotus obliquus)

Vitamin C (Ascorbic Acid)
Read more about our immune-boosting mushroom supplement ingredients below.
You can also
learn more about all our mushroom species at our Mushroom Learning Center
!
*These statements have not been evaluated by the Food and Drug Administration. This product is not intended to diagnose, treat, cure or prevent any disease.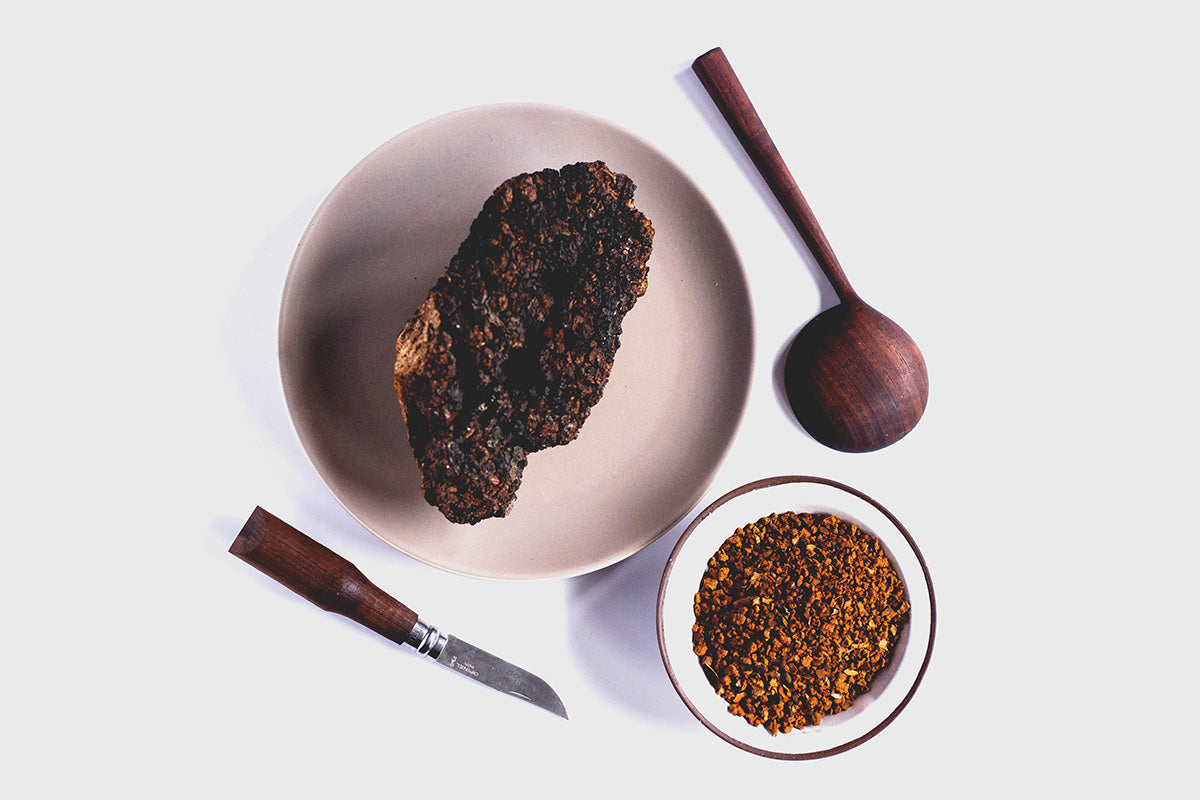 More About
Chaga Immunity Boost Supplement Capsules
Frequently Asked Questions
No they will not. None of our functional mushroom products contain psychoactive compounds.
Our mushrooms are certified organic by Pro-Cert. We follow the strictest organic guidelines in the world.
Stay Wyld's commitment to provide you with the healthiest and highest quality mushroom products available starts at our state of the art mushroom grow facility in BC, Canada. Canadian food products adhere to high standards and levels of control. We are able to control the entire process here to ensure the highest quality mushroom products for you. Just like you, we want to know where our food and supplements actually come from.
The shelf life of Stay Wyld mushroom powder products is four years from initial processing. Our Grow Your Own Kits have a shelf life of 6-8 months if stored in a refrigerator.
Exuberant product
I highly recommend to try the Immunity Boost. I've been using it for almost two years and feel in shape. These days, this product is just what the doctor ordered. :)
Chaga Immunity Boost
I've been taking CIB daily for about two years, I think? I take this with Complement+ and feel good and energized.
The Highest Quality
Feel great after a few weeks of taking the Chaga immunity boost. Fast shopping, excellent selection. Can't wait to see any new future products!
Love these mushrooms
Been taking these for a while now and haven't gotten sick at all. I have felt a cold coming on but then it just doesn't develop into anything.